Welcome to Grid Property Management, LLC

Grid is a Portland-based property management firm that specializes in managing residential property in the greater central Portland metropolitan area.
Grid is a property management company by investors, for other investors. This idea guides every process and policy here at Grid. We understand the needs of investors very well, and we work hard to surpass the expectations of our investor clients.
We are very skilled at maximizing the operating performance of the properties that are in our care. We are very aggressive about keeping our properties full and at market rents while carefully managing operating costs.
By Investors, For Investors. Let Grid be Your Key to Income Property Success™.
We love to work with income property investors who value the contribution that can be made by a highly capable property management team.
We look for clients who we call "intentional investors" – clients who view their income property as a business venture and who are looking for a strong management partner to make it painless for them to own their income property.
Most of our growth has come from referrals from other owners, and we work very hard for the owners we select.
Add Grid to Your Income Property Investment Team
If you are looking for a property management team to help you achieve your income property investing goals, we'd love to talk to you.
We manage multifamily properties from 2 to 30 units.
We manage houses, townhomes, and condos if these properties are part of our owner client's broader portfolio of multifamily property or if these single-unit properties represent a stand-alone portfolio of 3 or more units.
Our service area is the greater central Portland metro area bounded by the Columbia river to the North, the Multnomah County Line to the West, I-205 to the East, and I-205 to the South.
If you own office or retail commercial property, we can help you as well. Go to www.GridCommercialManagement.com for more information.
If you own industrial property, we can help you as well. Go to www.GridIndustrialManagement.com for more information.
The Management Success Formula™
Grid's Management Success Formula™ is our proprietary, step-by-step, comprehensive structure by which we bring in a new Owner client and that Owner client's property, prepare the property for success as income property as required, manage the property and the Tenants throughout the lifecycle of each Tenant's rental period, and ultimately prepare the property for resale if and when our Owner client elects to sell.
The Management Success Formula™ acts as the primary structure or framework around which all of Grid's processes, methods, and tools are organized. From our forms and checklists to our accounting, reporting, and physical and digital filing systems, everything ties back to and is guided by the Management Success Formula™ program.
Portland Property Management Blog
Update for Portland Landlords Portland Leading US in ADU development What it is: New data shows that the City of Portland issued nearly as many building permits for accessory dwelling units in 2016 as they did for single family ho...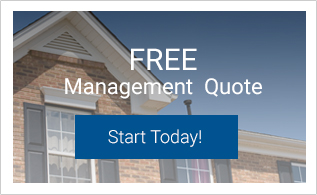 Our Reputation Precedes Us
Reputation Reviews
I would recommend Grid Property Management to anyone I know. When we started renting our home, we had no hand rail to the basement. Within 48 hours of moving in, Grid installed a hand rail, fixed a seal on our back door, and as a preventative measure provided us with ant traps and other helpful items. I have never been treated so well upon a move in. On New Years Day we had a glass panel on our front door break from the extreme cold, and even though it was a holiday, Grid made sure that we had a repairman on site within 2 hours. Amazing service and a beautiful home, I can't think of 2 more important things when renting.

– Erin F., Portland, OR

Wow! We are thrilled with our new home! I just wanted to tell you that we could not be happier with the house. We have met our neighbors and have been learning more about this lovely neighborhood and the surrounding area...I already know that we will be very happy here. Thank you again...

– Yolanda C., Milwaukie, OR

I rented from GRID Management for 4 years. Initially I was wary; I had heard all kinds of horror tales about management companies. Every rental in my past was from individuals.

But GRID was the best. No unreasonable demands; prompt response when something needed attention; fair rent increases and no arbitrary problems. While past experiences with direct owner relationships were positive, all resulted in my having to move out due to their need to sell the property. 

I don't know whether GRID is unique or representative of the professionalism in the management/rental industry, but it doesn't matter. If a friend was looking for a place to rent I would not hesitate to tell them to contact GRID.

I'm an owner now and therefore out of the market, but I can only say, thanks for a good overall experience.

– Michael P., Portland, OR

There are always going to be problems with a house, small and large, but Grid always gets things taken care of quickly. For general handyman work, Steve gives us a call to find out a convenient time to come by, and is an absolute pleasure to have around. For bigger things, such as windows, appliances, and fireplaces, Grid uses outside service providers who are efficient and professional.

– Jennifer D., Portland, OR

We found our experience with Grid Property Management to be superior compared to all other rental property agencies we've dealt with over the past 20 years in the Portland metro area. As tenants, our concerns, questions or needs were answered immediately by friendly office staff and maintenance professionals. If you are looking for a rental property and you want peace of mind and a very pleasant rental experience, then let Grid Property Management be the folks you go to. We're so glad we did.

– Jon and Helen C., Hillsboro

I wanted to thank you for the rather uplifting letter you sent to us... we really enjoyed living in the Mississippi neighborhood the past 3 years and have very fond memories stemming from our life in the house. A lot of great things transpired from there... most notably our first child. We have nothing but praise to share with anyone regarding Grid. You guys were great and treated us exceptionally well. Again we really appreciate everything.

– Kevin B., Portland, OR

"Thank you for the nice letter...I would recommend Grid Property (Management) to others. Thanks for the quick response for repairs, Doug, Steve, Tim. Great group! If we didn't have to move so quick we would of rented again from Grid. If we move ever again we will check with Grid first. Thank you, great staff!"

– Dianna Z.

I love my little house…a charming older home from GPM. I have been more than pleased with their speedy response and positive attitude toward keeping up the property. I could live here a long time and be happy.

– Sandra H.

GPM has been great to work with. The application and lease process was quick and they did an excellent job responding to any questions or concerns I had. Since moving in I've had one maintenance issue and they resolved that within a few days.

– Jeffrey W.

We have been very happy so far with our experience. Everything was done in a professionally, but was personal at the same time. The company worked with us to meet specific needs that were important to us and our situation. This is our first time working with a property management company as opposed to working directly with the homeowner...so far it has been a good experience.

– Carlene W.

We have had such a positive experience working with Grid. The few maintenance concerns we have had were handled efficiently, and all interactions with the staff have been positive. In fact, it's sometimes easy to forget you're working with a rental agency. We hear from them so minimally and are always given adequate notice for an inspection. We would rent from Grid again in a heartbeat.

– Tabitha E.

Grid Property Management has excellent attention to tenant needs, and are always available whenever I have a question or concern.

– Andrea R.

Every interaction I have has with Grid Property Management has been incredibly professional and thorough. Account manager Vanessa K. has been very helpful in introducing me to the different offerings of Grid and has always responded to any inquiry quickly. Thanks Grid!

– Tom R.

Vanessa was a friendly and responsive property manager. We only needed a few repairs through our stay and they were dealt with quickly and painlessly.

– Kelsey R.

pany also allows for payment online, and that's always preferred to paper checks sent in the mail or the hassle of delivering them in person. I'd say the company is an A+ all around. Thanks, Grid!

– Lashelle G.

Every time I reach out, I get an immediate response. Everyone is so easy to work with, and seems to care about their tenants.

– Rhonda S.

The people at Grid have been fantastic every time I have dealt with them. Maintenance requests were handled quickly and thoroughly, and everybody seems incredibly happy to help. Overall, I am very pleased as a tenant.

– Cameron O.

This is our first time dealing with a property management company and we've been incredibly pleased. The response time is quick and the office staff and maintenance crew have never been anything but professional and friendly…People warned us about renting a property not directly from an owner. However, I am very grateful Grid is involved. Vanessa has returned my non-emergency calls after hours, while out sick, and on a holiday weekend. Any holdups we've had have been because of not being able to reach the owner not because of the property management company. If you're looking for a house to rent, I definitely recommend going through Grid.

– Crystal M.

And an update: Our experience as tenants with Grid has been exemplary. They are professional and always take care of any concerns in a timely manner. On the few occasions when we required a maintenance service, the representatives who we've dealt with were very friendly, knowledgeable, and prompt. The administration staff is pleasant to deal with. Last of all, the property we rent is well-maintained and the neighborhood is excellent!

– Yolanda C.

Everyone I worked with at Grid Property Management was really nice. The whole process of renting from them went smoothly as was the process of concluding my lease. I really loved and cared well for the home I rented and was so pleased when they returned my full deposit! Anytime I had a maintenance issue, they addressed it promptly. Very pleased with my experience and would highly recommend renting from them. Good people.

– Tammy R.

We had limited time to get a place to live sight-unseen and Grid was the most responsive rental agency we contacted and through them we found a great townhouse in an awesome location and we really love it. We've really enjoyed working with Grid, and they made our move out to the Portland area awesome!

– Sarah S.

There are always going to be problems with a house, small and large, but Grid always gets things taken care of quickly. For general handyman work, Steve gives us a call to find out a convenient time to come by, and is an absolute pleasure to have around. For bigger things, such as windows, appliances, and fireplaces, Grid uses outside service providers who are efficient and professional.

– Jennifer D.
Grid Property Management has been exceptionally responsive, always available and has been consistently above and beyond helpful. From the beginning of our business relationship with helping me find the ideal renter, bringing them through the qualification process, providing the proper documentation and clearly communicating the move-in process, Grid has done what it takes to ensure that there were no surprises. There are many unforeseeable moving parts when renting out your property, and Grid has the knowledge, expertise and experienced staff to handle each and every piece of the puzzle. In one word, they are thorough.

– Danielle H., Seattle, WA

We contracted with Grid in January of 2012 to manage our property in the Hawthorne neighborhood of Portland after interviewing several other property management companies. We have been very happy with their professionalism, their responsiveness to both us as the owners and to the needs of the tenants, and their general enthusiasm for caring for our property. We were first time landlords and our experience could not have been better. Their information sharing system is excellent. All information about my properties is right at my finger- tips. We obtained a second rental property this year and did not have to give a second thought as to who our management company would be. Grid found us a great tenant at a great rental price. I would definitely highly recommend Grid Property Management.

– Rebecca J., Anchorage, AK

My first overall impression of Grid was very professional. A REAL PERSON answered my call, answered all of my question, and then Steve himself came right to our condo that very day. At first we weren't sure if we were going to go down the road of getting someone to manage our property but after meeting with Steve I couldn't think of a better choice. Linda, Kerry and all the rest of the staff have been very helpful. "They all make one great team! I would without a doubt recommend Grid to anyone who is even considering getting someone to manage their property.

– Zach B., Portland, OR

Being an absentee landlord is very trying to say the least. From the beginning (my property) was a train wreck...At the time I had a different property manager that was not performing to my expectations. Doug told me about Grid Property Management and arranged a meeting between me and Steve Kreitzberg, the owner. His appearance and presentation were professional and convinced me that Grid had what was needed to keep the property maintained and occupied. So far Grid has been performing to those expectations. You folks have a great maintenance man with Doug Wilson; he does fantastic work. The combination of good management and maintenance works well for me. Also, I appreciate the flow of email that keeps me abreast of any changes in tenants or needed repairs. We don't worry about collecting the rents at the end of the month. It's always deposited directly into our checking on the same day every month.

– Warren S., Laguna Niguel, CA

We are so glad that we decided to go with Grid Property Management to manage our property in Beaverton. We had been experiencing every horrible situation imaginable with prior tenants and were on the verge of selling the property. Ever since Grid took over, everything has been so easy and effortless for us. Everyone we have worked with at Grid has been extremely helpful, courteous, and professional. We would definitely recommend Grid Property Management to anyone looking for a management company!

– Matt and Tina, Huntington Beach, CA

I am impressed with the monthly statements we receive and the ability to find any invoices in our electronic mailbox. Grid has been very responsive to our needs and questions and has provided top-notch service.

– Jeff S., Dar es Salaam, Tanzania

So far, so good. Grid got my property prepared and rented quickly, for the rent I wanted. They made a great video ad for the house as well.

– Zane L., Juneau, AK

New renters are found extremely quickly. I've never had a period of time where my property was vacant. This is the most important factor to me and Grid excels at it.

– Alex L., Portland, OR

GPM has been our property management company for the last few years. We interviewed several companies and we have been very happy with the service that they have provided. Their communication is fast and efficient. They're walk-throughs are detailed with many pictures, so it's nice being able to see that our property is taken care of. Highly recommended!

– Ryan S., Norway

Organized, effective operation that makes management of my property a breeze for me.

– Vince W., Portland, OR

I am new to Grid management as a Trustee of an estate. They have been very helpful. They provided me with timely reports, well priced bids on repairs, and obtained new tenants in a timely fashion. The Vice President, Kohle, always responds to my calls and emails. Vanessa, the property manager assigned to my properties, is on top of things and answers my question whenever I pose them. I have had only good experiences with GRID management.

– Scott P., Chicago, IL

We contracted with Grid in January of 2012 to manage our property in the Hawthorne neighborhood of Portland after interviewing several other property management companies. We have been very happy with their professionalism, their responsiveness to both us as the owners and to the needs of the tenants, and their general enthusiasm for caring for our property. We were first time landlords and our experience could not have been better. We obtained a second rental property this year and did not have to give a second thought as to who our management company would be. Grid found us a great tenant at a great rental price. I would definitely highly recommend Grid Property Management.

– Rebecca J., Anchorage, AK

My first overall impression of Grid was very professional. A REAL PERSON answered my call, answered all of my question, and then Steve himself came right to our condo that very day. At first we weren't sure if we were going to go down the road of getting someone to manage our property but after meeting with Steve I couldn't think of a better choice. Linda, Kerry and all the rest of the staff have been very helpful. They all make one great team! I would without a doubt recommend Grid to anyone who is even considering getting someone to manage their property.

– Zach B., Portland, OR

Being an absentee landlord is very trying to say the least. From the beginning the 4plex on SE 22nd was a train wreck...At the time I had a different property manager that was not performing to my expectations. Doug told me about Grid Property Management and arranged a meeting between me and Steve Kreitzberg, the owner. His appearance and presentation were professional and convinced me that Grid had what was needed to keep the property maintained and occupied. So far Grid has been performing to those expectations. You folks have a great maintenance man with Doug Wilson; he does fantastic work. The combination of good management and maintenance works well for me. Also, I appreciate the flow of email that keeps me abreast of any changes in tenants or needed repairs.

– Warren S., Laguna Niguel, CA

We are so glad that we decided to go with Grid Property Management to manage our property in Beaverton. We had been experiencing every horrible situation imaginable with prior tenants and were on the verge of selling the property. Ever since Grid took over, everything has been so easy and effortless for us. Everyone we have worked with at Grid has been extremely helpful, courteous, and professional. We would definitely recommend Grid Property Management to anyone looking for a management company!

– Matt and Tina, Huntington Beach, CA
Connect With Us
Affiliations

Contact Us
Grid Property Management, LLC
516 SE Morrison St. Suite 700
Portland, OR 97214
Phone: 503-321-5140
Fax: 503-321-5140
Emergency: 503-386-8014
Copyright © Grid Property Management. All Rights Reserved.
Property Management Website powered by Free Rental Site