Update for Portland Landlords
---
Portland A Top "Small Market" for Tech
What It Is:
While Portland currently ranks 25th in CBRE's Top 50 Tech Talent study, it was 3rd in the "small market" category. CBRE defined small market as those cities with a tech talent pool of fewer than 50,000 people – Portland sits just behind Columbus, OH and Charlotte, NC. Some top findings:
Portland's tech talent pool grew 45.1% from 2010 to 2015, to 47,240 people. Average tech wages in Portland are $88,986 (compared to Seattle's $110,999), up 20% from 2010. Overall, there is a strong influx of highly educated tech workers -
Portland schools produced roughly 5,500 tech degrees but added 14,680 tech jobs between 2010 and 2015. For perspective, Portland's cost of living is 7% above the national average, while the Bay Area's is 54% and Seattle's is 23%! Finally, average apartment rents have increased 44% since 2010.
Why it's important:
Portland's significantly lower costs of living (as compared to the larger traditional West Coast tech hubs such as the San Francisco Bay Area and Seattle) will continue to make it a magnet for budding tech companies and established giants alike. Simply put, in Portland, a dollar goes further, both for employer and employee. Housing in areas with easy access to local tech hubs in downtown Portland and Hillsboro will benefit strongly from these high-salary, highly-educated workers. Additionally, Portland rental (and general cost of living) prices have a long way to rise to get even close to Bay Area or Seattle prices, indicating Portland will continue to benefit from the tech sector growth long into the future.
---
Next Phase of Troutdale Superfund Site Cleanup
Primed for Up to 3,500 Future Jobs
What It Is: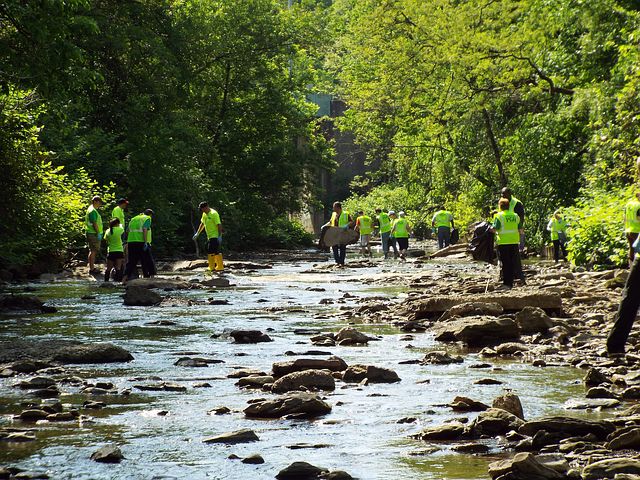 The 700 acre former Reynolds Aluminum Co./Alcoa plant location in Troutdale is Oregon's largest brownfield site. The US Government originally funded the plant for WWII metal production, taking advantage of cheap hydroelectric power from the nearby Columbia River. In 2007, the Port of Portland purchased the site, and executed Phase 1 of a Superfund cleanup, clearing the way for the massive FedEx regional distribution center. With the FedEx site now operating and stable, the Port is diving into Phase 2 of the cleanup, with plans to create an additional 9 industrial sites and up to 3,500 jobs. While this cleanup of the remainder of site will take up to 10 years, the Port estimates future companies on the site will generate up to $46M in annual state and local taxes.
Why it's important:
The former Renoylds Aluminum plant was Troutdale's largest employer until the company shut the plant down in 2000. In the resulting vacuum, Troutdale (and nearby Reynolds company town Wood Village) has remained an underutilized industrial/commercial area. The site's close access to Portland International Airport makes it a likely site for Boeing, FedEx, and other shipping and aerospace companies, all of which will provide significant Troutdale and Wood Village job growth.