The Grid Team
Kohle Kreitzberg » Vice President and Co-Founder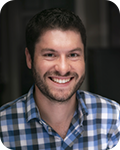 As Grid's Vice President and Co-founder, I work with both seasoned and first-time investors looking to dive into Portland's thriving real estate market. Few, if any, investment avenues offer the stability, appreciation, and opportunity for financial leverage that real estate does. However, real estate investing requires enlisting the full-time services of a dedicated property management company to attend to the constant care and maintenance of your asset. I want to make sure investors know that with the right management company, property investing can be an extremely low-stress yet high-return financial pursuit!
I was born and raised here in Portland, secured a mechanical engineering degree at Stanford, and then promptly returned to help launch Grid. I'm an avid backpacker, hiker, and shooter. On my off time, I volunteer as a rope rescue technician and ground searcher for Pacific Northwest Search and Rescue. I love working with property owners and working together to provide unmatched management services so that our owner clients continue to invest in Portland's booming market…give me a call today!
Phone: 503-380-0183 | Email Me
---
Lindsay Johnson » Portfolio Manager, Team 1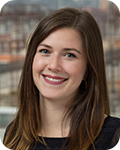 Hi! My name is Lindsay. I am originally from Chicago, but I relocated to Portland in the spring of 2011. When I am not visiting properties, or hard at work in the Grid office, you can find me spending time with family and friends, creating art, or out exploring everything our wonderful city and state has to offer!
My role within Grid Property Management is that of Portfolio Manager, charged with ensuring that our property owners' financial investments are well maintained and that our valued residents are happy in their homes. As a Portland renter myself, I appreciate the importance of an efficient property management company. Timely and competent customer service is what I strive to provide for all our Grid clients and residents!
Phone: 971-201-8766 | Email Me
---
Lily Kristjanson » Assistant Portfolio Manager, Team 1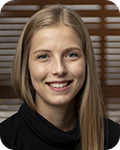 Hello! My name is Lily and I am an Assistant Portfolio Manager for Team One here at Grid. I am from the greater Seattle area, but moved to Portland in 2014 to attend the University of Portland, where I received my B.B.A. in Marketing. In my spare time I love to be active outdoors, try new restaurants and play with my wonderful dog, Bean.
As an Assistant Portfolio Manager I am here to offer my services to both our property owners and residents to ensure the best possible experience while working with Grid. My goal is to assist my Portfolio Manager with whatever they may need, whether that be out at a property or in office. As my passion for real estate investment grows, I have found Grid to be the perfect match because every day presents the opportunity to develop and strengthen my knowledge and interest in the industry.
Phone: 971-413-4161 | Email Me
---
Michelle Kolososki » Portfolio Manager, Team 2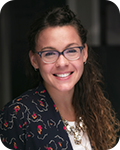 Hello! I'm Michelle, Portfolio Manager here at Grid. I work daily on the ongoing development of property operations, maintaining/developing client relationships and my personal goal, to always give the best customer service possible. It is my duty to work closely with tenants to ensure their comfort and safety. My position also allows me the opportunity to work for our property owners managing their accounts, investments and ensuring an appreciation of their portfolios. Most of all, Grid allows me the opportunity to pour my passion for business growth, development and relationships into a company that exudes its values.
Prior to Grid, I spent many years as an entrepreneur running daily operations of my personal studio. My experience and passion for brand, business and system development has informed me well in the dynamic position as portfolio manager. In addition to my experience as a business owner, I have many years of customer service and operations management. I enjoy creative thinking, problem solving and making. If I am not working or moving my body I am making fine ceramics or painting in my home studio. I couldn't imagine a better place to live than Portland, and am so rewarded that I get to help others find a place to call home.
Phone: 503-318-6998 | Email Me
---
Jenny Houk » Assistant Portfolio Manager, Team 2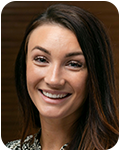 Hello! My name is Jenny and I am the Assistant Portfolio Manager for Team Two here at Grid. It is my role to assist my Portfolio Manager, Michelle, with any situations or opportunities that may arise. My goal is to demonstrate to our property owners that we are committed to their properties' financial success and to our residents that we value their happiness in their homes!
I was born and raised in small-town Sisters, Oregon where I grew up loving everything outdoors. Hiking, biking, camping and horseback riding were all staples of my childhood that I have taken with me throughout my life. I moved to Corvallis, Oregon in 2012 to obtain my Business Degree at Oregon State University which has served me well in my current role here with Grid. I am so blessed to have grown up in, and still call the Pacific Northwest home, and I hope to help others do the same!
---
Lucia Keefe » Leasing Manager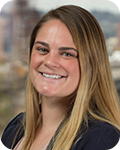 Hi There! My name is Lucia. I originally began working with Grid as a Leasing Agent early in 2017, but I was promoted to Leasing Manager in early 2018! My goal is to secure responsible and reliable tenants for our valued client owners and to help the Portland rental market find houses they'll love to call home.
I was born and raised in Southwest Colorado where I received a degree in English Writing. I have over 10 years of customer service experience working in libraries and as a restaurant manager. For the past couple of years, I have spent my time rafting, hiking, and skiing, however after years of exploration, I couldn't be happier to call Portland home!
Phone: 503-381-5999 | Email Me
---
Judy M. » Leasing Agent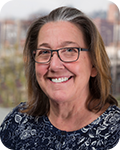 Hi my name is Judy and I found my niche as a leasing agent with Grid Property Management. As a young adult I loved going to open houses. I'd try to visualize the perfect arrangement for furniture in a particular space and how people would decorate a house to make it into their home. Portland has a diverse range of architecture spread across the city and a wonderful array of communities! I enjoy exploring the esthetic character and delicious eateries of each.
I love spending time learning about the different areas and what they have to offer, so that I can help the Portland rental market to find their perfect fit. What I love most about my job is meeting the incredibly friendly people that have chosen Portland as their home. I couldn't be happier than to be working here in our wonderful city of roses. Let me help you find a house to call home!
Phone: 503-321-5140 x 1 | Email Me
---
Kiely K. » Leasing Agent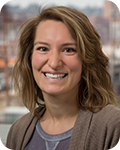 Hey! I'm Kiely and I started with Grid in the Fall of 2017 as a leasing agent. I work closely with Lucia and Judy to show apartments and homes to prospective tenants, to help them through the application screening process, and work towards finding them the perfect place to call home!
Born and raised in Portland, I have experience in micro-finance, marketing, event planning, and communications. Outside of the office, I run a children's learning center located on a beautiful farm where you'll find me teaching about nature and the great outdoors!
Phone: 503-321-5140 x 1 | Email Me
---
Peter Smith » Photographer and Videographer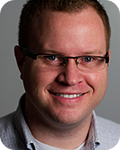 Hello! My name is Peter Smith, and I am the owner of Vivid Frame Media, an Oregon-based multimedia production company. I have been working professionally with digital media since 2004. I have partnered with Grid since 2013 to provide photography and video services for Grid's entire portfolio in order to showcase each property in the best possible way. In addition to providing marketing materials, I also participate in Grid's scheduled periodic full-photo property inspection "walkthroughs", working with tenants to address issues and ensure lease compliance, and providing Grid owners with detailed visual updates on their investments.
---