Update for Portland Landlords
---
Value-Add Apartment Buildings –
An Attractive Option in Today's Competitive Market
What It Is: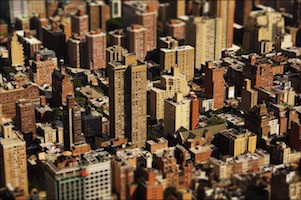 As shiny new apartment buildings go up in downtowns across the US, many would-be apartment investors are wondering how to compete in a market flooded with luxury Class-A apartment units. Rather than competing head on, consider coming at the issue sideways…by investing in value-add apartment buildings.
Why it's important:
While developers certainly are flooding the luxury apartment market, there are tons of renters looking for attractive, solid apartment units who cannot afford Class-A apartment rents. These workforce renters prize location, access, and parking…options that can be hard to offer in new developments, but that already exist with older apartment buildings. Older apartment buildings may already occupy prime locations but are often underperforming and in need of strategic updating to boost rents…updated internet infrastructure, improved common areas, upgraded appliances, key finishes. By purchasing and renovating an existing apartment building, an investor has a building in a favorable location with attractive amenities and improved occupancy and rents…but rents are still several hundred dollars below brand-new luxury apartment levels. These more affordable rents can attract a far larger renter pool while more quickly paying off renovation investments.
Click here for full article
...
---
With Concerns About Overbuilding, Fannie/Freddie Keen on Making Existing Multifamily Loans
What It Is: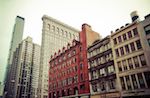 The rush of new multifamily construction has driven a large uptick in the demand for new-build construction loans. At the same time, the sheer number of developments has caused some lenders to worry about overbuilding and over-speculation.
Why it's important:
With concerns about oversupply in the new-multifamily construction boom, conservative lenders are tightening new-construction loan standards. Lenders, looking for more "sure-bets", are offering increasingly attractive rates on permanent loans on fully-occupied existing apartment buildings. For owners of existing, performing multifamily assets, now may be an ideal time to consider a refinance or other leverage changes. If the asset is cash-flowing, there is a lender who is eager to finance it!
Click here for full article
...
---