Update for Portland Landlords
---
New Residential Tower in the Pearl Opens
But the Eventuality is Clear
What It Is: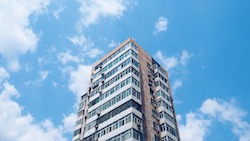 Unico Properties' 26 story tower at 1261 NW Overton St had its grand opening last week, bringing 284 residential units to the Pearl District. Units consist of one bedroom, two bedroom, live-work lofts, two-story townhouses, and penthouses on the top floors. Rents start at $1,595 per month, and a penthouse on the top floor can be leased for $4,500 per month.
Why it's important:
These past few weeks, Unico Properties have had some of their best leasing results on record, demonstrating continued high demand for luxury rental units in the Pearl. In their 2016 report, Christie's International Real Estate listed Portland as the world's eighth "hottest" market for luxury real estate. Portland's growing tech industry continues to draw talent from other areas, and young entrepreneurs are creating additional demand for luxury properties.
Click here for full article
...
---
US Median Household Incomes Post Largest Gain on Record
What It Is: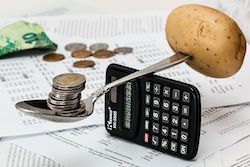 The US Census Bureau released a report showing a 5.2% jump in household incomes in 2015 (to $56,516), the largest increase since record-keeping began in 1968. While household income is still below the levels prior to the last recession, this demonstrates a significant reduction in those who fall below the poverty line (down 13.5%), and significant income increases for those in the under-40 demographic.
Why it's important:
This indicates that the rebound in the housing market is no longer dependent on interest rates, which is a strong signal of the persistence of the housing recovery. Additionally, incomes were up most sharply for those under 40, which will likely enable more young adults to move into their own homes. The potential downside is that rather than increasing demand for rental units, those in this younger demographic might look to purchase homes. Multifamily owners will be able to continue increasing rents, particularly in Class-B and class-C apartment buildings. Class-A apartment buildings are facing more competition from new luxury development, so will see fewer changes resulting from the income increase.
Click here for full article
...
---